In our latest interview on the GlionBlog, Elise Marquis her career journey from graduation to becoming an entrepreneur. She explains the challenges of starting a business and explains how a hospitality skillset gained at Glion and through top employers has helped Briance Paris® come to life. 
Full name: Elise Marquis
Nationality: French
Age: 29 years old
Graduation year: 2011.2
Program: Bachelor of Business Administration and Hospitality Management
Current role: Co-Founder Briance Paris®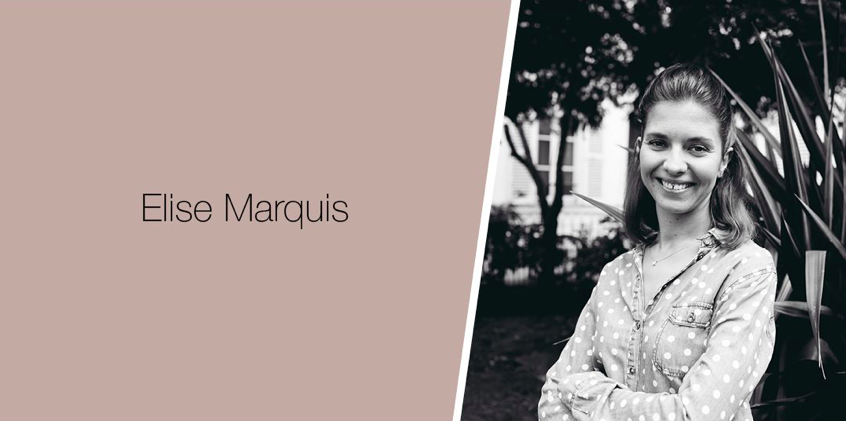 At 21, Elise Marquis graduated from Glion 2011 and went straight to the Mandarin Oriental in London to start her hospitality career. After a stint in the UK capital, she went to Paris to work at the iconic Four Seasons Hotel George V hotel and then on to Relais & Châteaux group. Now, she's putting all of this experience – and her passion for hospitality – into her own business, Briance Paris®.
We caught up with Elise in the French capital to find out more about the co-venture with her sister, Céline. We quickly discovered it's housekeeping, but not as you know it, as Elise explains.
"We are a high-end housekeeping company. We've created a new way to take care of your interior using deep cleaning sessions, natural methods and a customized service that embellishes your daily life", she said.
"We consider that each property is unique and we enhance the elegance of your personal and professional interiorswith professionalism, discretion and attention down to the smallest details, while respecting your privacy."
Clean and green
A lover of all things nature, Elise has ensured that Briance Paris® delivers both an environmentally-friendly service and one that considers the wellbeing of everyone involved.
"The environment, health and the wellbeing of our teams is at the very core of our DNA. For example, we are committed to minimizing the use of cleaning products that contain endocrine disruptors", she commented.
5-Star housekeeping for your home
Through Briance Paris®, Elise and Céline will lead an expert team offering a range of services to residents in the French capital. As she explains.
"Our four seasons cleaning service is a seasonal in-depth boost that makes your home look like new again, while contributing to your wellbeing. We also provide a cleaning service for after construction or renovation work", she said.
"In addition, we offer a deep cleaning solution for tenants and owners, and we can also help you prepare and clean your house before and after an event. Our opening and closing service ensures the opening and closing of your seasonal home remains stress free without the added worry of house cleaning."
"Glion is not only a school, but a professional passport that will open so many doors. It will allow you to meet extraordinary people, whether they are teachers or students that will become your best friends."
The advantages of a hospitality skillset
Elise gained a great deal of expertise in high-end and personalized service, both at Glion and in her career, that has helped her with the challenges of co-founding a business.
"We are building a business in the high-end housekeeping sector and we are starting everything from scratch, so we need to be very flexible and always multitasking", she said.
"Glion helped me to not set boundaries and always go further to achieve my goals. Its multiculturalism and the diversity of the courses helped me to be flexible and to adapt to the clientele I deal with today. It also taught me the importance of rigor and being demanding of quality, which helps me now in my daily experiences."
Career (and life) advice from Elise
Elise had some invaluable insight for anyone wanting to pursuing an entrepreneurial hospitality career.
"Glion has been, so far, the best experience of my life. I met so many talented, inspiring and ambitious people that guided me during my scholarship and during my professional experience", she said.
"I would encourage all current students to enjoy the Glion experience to the fullest. You will truly live the best experience of your lifetime. The hospitality industry is so wide and it will give you so many options and opportunities. Always follow your dreams and own intuition and never forget: your own values are important!."